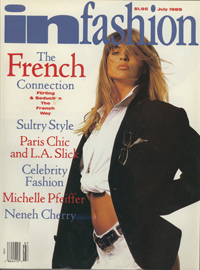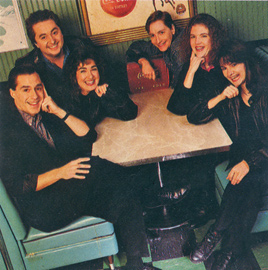 The Infashion article that called us to L.A.
Click photos to enlarge. See article HERE
---
Stagebill for A Christmas Twist w/ Poster page
Click HERE to see Stagebill open title page / cast
---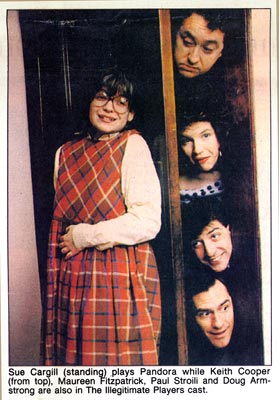 Sun-Times Pandora review
Click to enlarge
---
(Left) Reader advert for "Out on a Whim"
(Right) Reader review of "That Was Zen, This is Mao" with group Level X.
Click HERE to see The Reader promoting me in two separate shows on same page.

---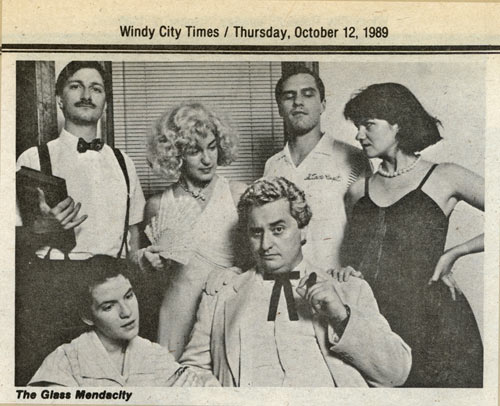 "Glass Mendacity" review from Windy City Press
Click photo to read.
---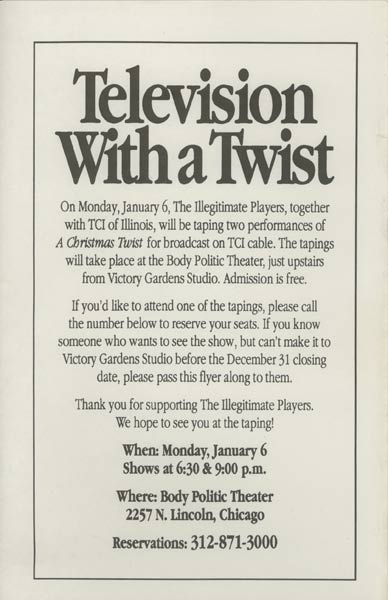 Flyer for TCI taping @ The Body Politic
---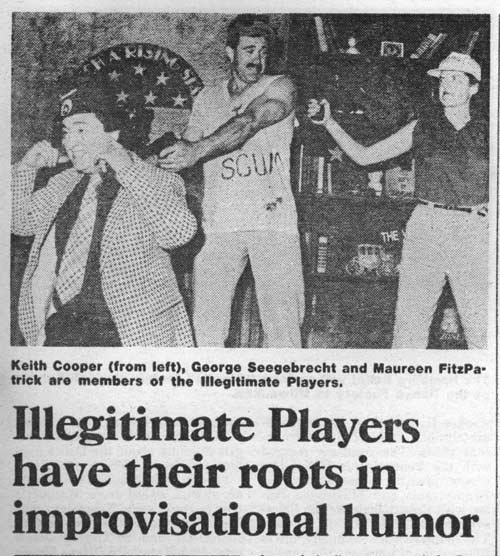 Early review by Sun-Times' Ernie Tucker

---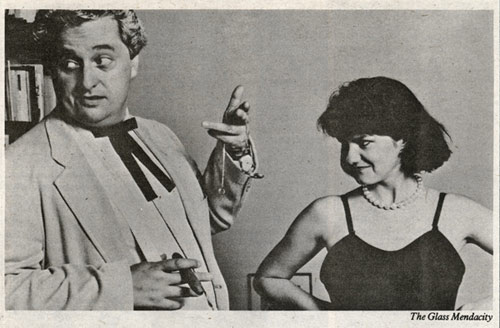 "Glass Mendacity" from The Reader. Click to see full page.

---
EARLY PROMOTIONAL PHOTOS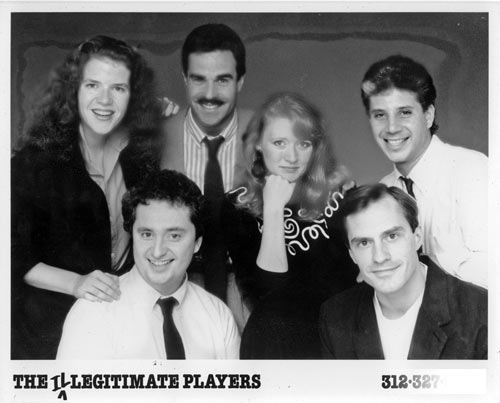 (L to R: Maureen FitzPatrick, Keith Cooper, George Seegebrecht, Catherine Cole, Doug Armstrong, Dov Weinstock.)

---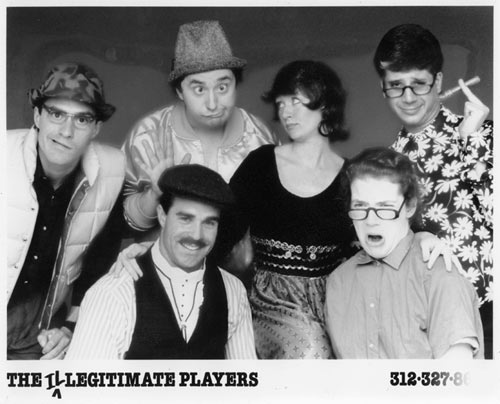 (L to R: Doug Armstroong, George Seegebrecht, Keith Cooper, Catherine Cole, Maureen FitzPatrick, Dov Weinstock.)
Out On A Whim - The Illegitimate Players

---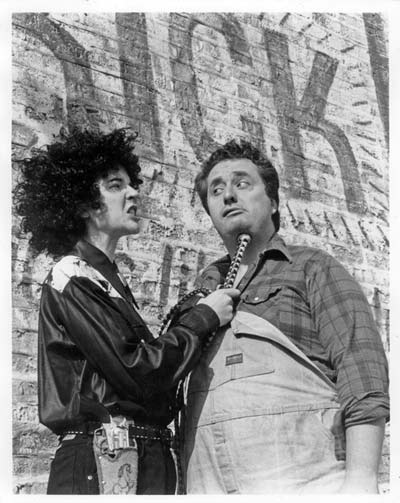 "Of Grapes andNuts" Promotional.
Maureen "Curly" FitzPatrick, Keith "Lenny" Cooper
---

COOPERWEB THEATER PROMO'S OUTSIDE OF
THE ILLEGITIMATE PLAYERS
Click to enlarge

---
Left: Velvet Elvis {James Jatho, Tony Alcantar, Lydia Dia, Keith Cooper,
Maureen Morley, Bernie Avello, Dana White)
Mid: Level X (Top: Keith Cooper / Center: Marcia Wilke, Tony Alcantar,
Dick Costelo / Bottom: Norm Boucher, Catherine Evans, Bob Hicks)
Right:Level X (Top: Marcia Wilke, Keith Cooper, Dick Costelo /
Center: Norm Boucher, Ruthie Rudnick / Bottom: Tony Alcantar)

---
Level X
"The Return of ... That Was Zen, This is Mao"
Handmade Stagebill

Facial charactacers by Jim Duffy
Logo Graphic / Layout / Design by Keith Cooper


---